14
People watching this product now!
Authorized Installation File (Instant download & via email)
Original product key for permanent activation
Easy installation and activation guide
Anno 1800™ – Lead the Industrial Revolution!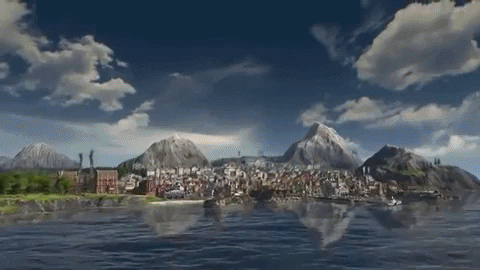 Welcome to the dawn of the Industrial Age. The path you choose will define your world. Are you an innovator or an exploiter? An oppressor or a liberator? How the world remembers your name is up to you.
In Anno 1800, players will take charge of their own fortune as they navigate the rapidly evolving technological and malicious political landscape of the 19th century in their quest to build an empire that will stand the test of time.
Combining beloved features with innovative gameplay in a memorable new setting, Anno 1800 marks the beginning of a new era for the Anno franchise.
THE DAWN OF A NEW ERA
Welcome to the 19th century, a time of industrialization, diplomacy, and discovery. Rich with technological innovations, conspiracies, and changing allegiances, this era presents the perfect setting for classic Anno gameplay. Anno 1800 provides players ample opportunity to prove their skills as a ruler as they create huge metropolises, plan efficient logistic networks, explore, settle new lands, and dominate their opponents by diplomacy, trade, or warfare.
A CLASSIC ANNO EXPERIENCE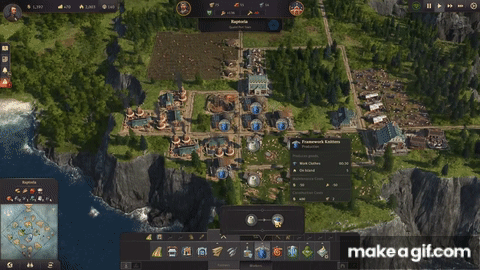 Anno 1800 combines beloved features from 20 years of Anno history. It delivers a rich city-building experience, including a story-based campaign, a highly customizable sandbox mode, and the classic Anno multiplayer experience. Anno 1800 will see the return of beloved features, such as individual AI opponents, shippable trade goods, randomly generated maps, multisession gameplay, items, and more.
NEW FEATURES FOR A NEW AGE
To bring this pivotal historical era to life, Anno 1800 introduces many all-new features to the franchise's rich tradition. Expeditions allow players to send crews of specialists across the globe as they seek fame and fortune, while the new workforce feature makes managing your factories more demanding and realistic than ever. Finally, players will settle South America as they lay claim to the black gold powering this new age of industry.
CHOOSE YOUR STRATEGY FOR VICTORY
Leading prosperous metropolises requires you to always adapt your strategy to new situations. Fulfil the needs of your inhabitants by establishing numerous production chains, deal with other AI rulers sharing your world, and rise to prosperity by building a profitable network of trade routes.
JUMP ABOARD THE ANNO UNION
Join the team from Blue Byte in the creation of Anno 1800. Get the latest news, development insights, and behind-the-scenes content on anno-union.com and help us shape the future of the franchise as we regularly invite gamers to share their feedback, vote on features, create content, and test the game during development.
Product Info
WARNING: This is a restricted product and it can be activated and played ONLY in Europe.
Multiplayer: yes
Platform: uPLAY
Publisher: Ubisoft
Website:
Click here
Release Date: 16 April 2020Game Languages
English*, French*, Italian*, German*, Spanish*, Arabic, Portuguese-Brazil, Polish, Traditional Chinese, Japanese*, Korean, Russian
System Requirements
Anno 1800 Minimum System Requirements
OS: Windows 7 64-bit
CPU: Intel Core i5-3470 3.2 GHz or AMD FX-6350 3.9 GHz
RAM: 8 GB System Memory
GPU RAM: 2 GB Video Memory
GPU: GeForce GTX 670 or Radeon R9 285
DX: DirectX 11
HDD: 60 GB Available Hard Drive Space
Anno 1800 Recommended System Requirements
OS: Windows 10 64-bit
CPU: Intel Core i5-4690K 3.5 GHz or AMD Ryzen 5 1400 3.5 GHz
RAM: 8 GB System Memory
GPU RAM: 4 GB Video Memory
GPU: Nvidia GeForce GTX 970 or AMD Radeon RX 480
DX: DirectX 11
HDD: 60 GB Available Hard Drive Space
Product Activation
How to activate cd key, install / uninstall games on Uplay.
To download Uplay for PC click

here.
 2. Once you have downloaded the Uplay client and you have installed it, open it and sign in with your Email and Password.
3. Once you signed in you are ready to activate your CD key. Click on the bar (top-left).
  4. Then click activate a key
5. Then type your activation code.
6. Click and you have successfully activated your key.
Gameplay Video