In PES 2020, expert opinion has been employed wherever possible to ensure that every action made on the pitch stands up to the scrutiny of even the most discerning of football fans.
Most notably, the development team have worked closely with Andrés Iniesta to translate his innate ability to read the space around him and slip through the tiniest cracks of an otherwise impregnable defensive line into a new dynamic dribbling technique. Fans of the series will agree, authenticity has always been important in PES, and that applies just as much to your on-pitch failures as it does your triumphs. In alignment with this philosophy, PES 2020 will feature realistic portrayal of player error, creating more opportunities for you to take advantage of careless mistakes made by opponents, while also encouraging you to live and breathe every moment of competition to ensure your own play is on point. Several new first-touch techniques have also been added, empowering you to take command of the ball in a way that suits your personal playstyle.
–With so many tools at your disposal, what type of football will you choose to play?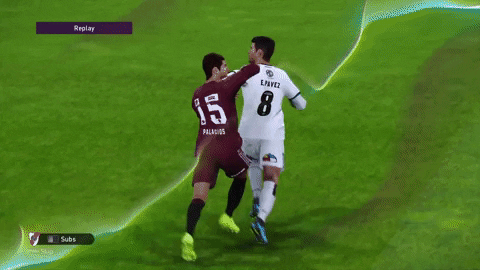 New Dribbling Technique: Finesse Dribble
New in PES 2020, Finesse Dribble is an advanced technique that will allow users that are adept at anticipating the movements of their opponents to snake between defenders with exceptional agility.
Developed in close consultation with world renowned midfielder, Andrés Iniesta, Finesse Dribble empowers players with an affinity for technical flair to use superior technique and spatial awareness to outfox the opposition.
Upgraded Trapping Mechanics
Trapping a football is something of an art, and just as no two artists would paint a portrait in the same way, each player has his own unique approach to taking command of the ball.
The development team has gone to great lengths to realize this concept in PES 2020, with huge improvements coming to the way that trapping works in-game.Players will now exhibit enhanced intelligence when interacting with an approaching ball, choosing a trapping technique that is not only representative of their personal playstyle, but also one that suits each match situation.
A handful of new trapping skills will also be available; including No Touch Control, which enables you run beside an incoming ball without making contact; and the Trick Trap, a skill that allows you to feint a trap in one direction before deftly veering off in the other to beat an opponent.
Context-Sensitive Kick Accuracy
For football purists, fewer things are more satisfying to see than a long ball that wings its way towards its target with uncanny accuracy, but like anything else in football, accuracy must be earned.
 PES 2020 realizes this idea in-game by bringing an added level of realism to the pitch with enhanced context-sensitivity for kicking.This means that the accuracy of each shot and pass you unleash will change relative to your posture, your position on the pitch and how much pressure you're under, making for a deeper and more authentic football experience.Now more than ever, you will be rewarded for timing, patience and match awareness.
More Realistic Defence
When the offense pushes forward into the final third, the penalty area can become something of a battlefield for defending players.
In PES 2020, significant improvements have been made to accurately recreate every tense moment of play that occurs around the box when defenders clamber to shut down a well-executed attack.These improvements include additional sliding tackle animations, more realistic animations when clearing the ball with your head, as well as the option to perform an Intentional Foul as a last-ditch effort to save an otherwise hopeless situation.
Improved Ball Physics
 Significant enhancements to the physics engine will enable you to interact with the ball in several new ways, contributing to a deeper gameplay experience. First-touch interactions will now be rendered with far greater realism, allowing shrewd players to better anticipate the path of the ball.
Technically-minded football fans will also be able to take advantage of a finely-tuned ball control system that will allow them to manipulate the ball with various parts of their feet and control it with a greater level of dexterity.
Adaptive Player Interaction: Inspire
With the addition of an adaptive player interaction system realized through the new Inspire characteristic, fans will be able to see player personalities play out on the pitch with unprecedented realism.In PES 2020, not only will each player's individual playstyle affect the way he interacts with the ball, but it will also have a significant impact on the behaviour of the players around him. For example, when a player renowned for his dribbling ability takes possession of the ball, his teammates will spread out to give him adequate space to make a penetrating run.Similarly, when a known playmaker is on the ball, his teammates will position more aggressively to take advantage of his prodigious passing ability.This brings another layer of depth to squad composition, as you'll have to think about how different playstyles complement one another to get the best possible performance out of your players.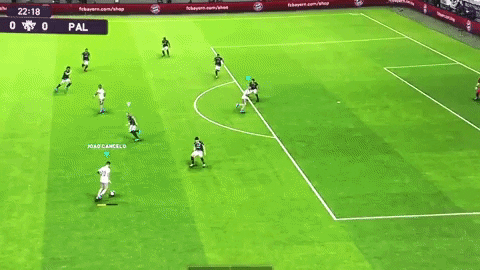 New Skills and Abilities
Add a host of new skills and abilities to your repertoire in PES 2020, including the following:
Aggression – As the name suggests, players with this skill will bear down on a player with the ball with considerable aggression.
Tight Possession – Players with this skill will be able to use superior finesse and technique to out-manoeuvre the opposition in tight spaces
Through Ball – Players with this skill will receive an accuracy boost when playing through balls.
Long Shot – Players with this skill will receive an accuracy boost when shooting from range.
Product Info
WARNING: This is a restricted product and it can be activated and played ONLY in Europe.
Multiplayer: yes
Platform: STEAM
Publisher: KONAMI
Website:
Click here
Release Date: July 30, 2019Game Languages
English*, French*, Italian*, German*, Spanish*, Arabic, Portuguese-Brazil, Polish, Traditional Chinese, Japanese*, Korean, Russian
System Requirements
Minimum:
CPU: Intel Core i5-3470 / AMD FX 4350
CPU SPEED: Info
RAM: 4 GB
OS: Windows 7 SP1/8.1/10 – 64bit
VIDEO CARD: NVIDIA GTX 670 / AMD Radeon HD 7870
PIXEL SHADER: 5.0
VERTEX SHADER: 5.0
FREE DISK SPACE: 40 GB
DEDICATED VIDEO RAM: 2048 MB
Recommended:
CPU: Intel Core i7-3770 / AMD FX 8350
CPU SPEED: Info
RAM: 8 GB
OS: Windows 10 – 64bit
VIDEO CARD: NVIDIA GTX 760 / AMD Radeon R9 270X
PIXEL SHADER: 5.0
VERTEX SHADER: 5.0
FREE DISK SPACE: 40 GB
DEDICATED VIDEO RAM: 2048 MB
Product Activation
How to activate a Game Code in Steam
In order to add games purchased through a third party to your Steam account, you'll need the activation code from the third party retailer. You can either redeem codes on the Steam website or via the Steam desktop application.
To redeem a code in the Steam application, open Steam on your computer and from the top navigation bar, select "Games" and then "Activate a Product on Steam…" to start the product activation wizard.
To redeem a code via the Steam website instead, head to the Activate a Product on Steam page and sign in with your Steam account. Enter the product key here and go through the wizard. The website works basically the same as the Activate a Product on Steam option in the Steam client, but it can be used even if you don't have Steam installed on your current device. You could even access this website from your phone.
On the first page of the wizard, you'll be prompted to get your code ready, click "Next" when you're ready.
On the next screen agree to the terms of service by clicking "I Agree". On the next page of the activation wizard, enter your product code in the slot and click "Next". Do note that the name given to the activation codes is rarely "Steam Key" when you're buying from a different retailer and it may be labeled "Digital Activation Code", "Product Code", or some variation there of. The important part is that the retailer you purchase from notes that the key can be redeemed on Steam and that it is formatted like the examples seen below.
On the last screen, you'll see a confirmation of the game title as well as a button that allows you to print a receipt of the game activation transaction. The only difference between what you see on the screen and what is printed out is that the printout includes your Steam username and a confirmation code in addition to the game title. Click finish when you're done reviewing and/or printing the information on the final screen.
After you exit the activation wizard, you'll see the game you just activated in your library, like so:
Simply click on the "Install" button, like you would any other Steam game, to download the game and get started playing it.
Gameplay Video