TRUCKERS WANTED!
Euro Truck Simulator 2 gives you the chance to become a real truck driver from the comfort of your home! Featuring licensed trucks with countless customization options and advanced driving physics, the game delivers an unparalleled driving experience which has put it in the spot of the most popular truck driving simulator on the market. In game world features numerous landmarks and precisely recreated territories to create the ultimate experience, making you feel as if you were driving the trucks in real life! But let's not be fooled – Euro Truck Simulator 2 is not only about driving – the economy in game allows you to create and grow your own transportation company exactly as you see fit – the opportunities are endless!
Trucks
The ever growing selection of trucks features 17 licensed trucks from 7 different manufacturers. All of the trucks have been closely recreated in game with supervision of our licensing partners to ensure that driving any of the trucks featured in the game feels just the same as taking them for a spin in real life.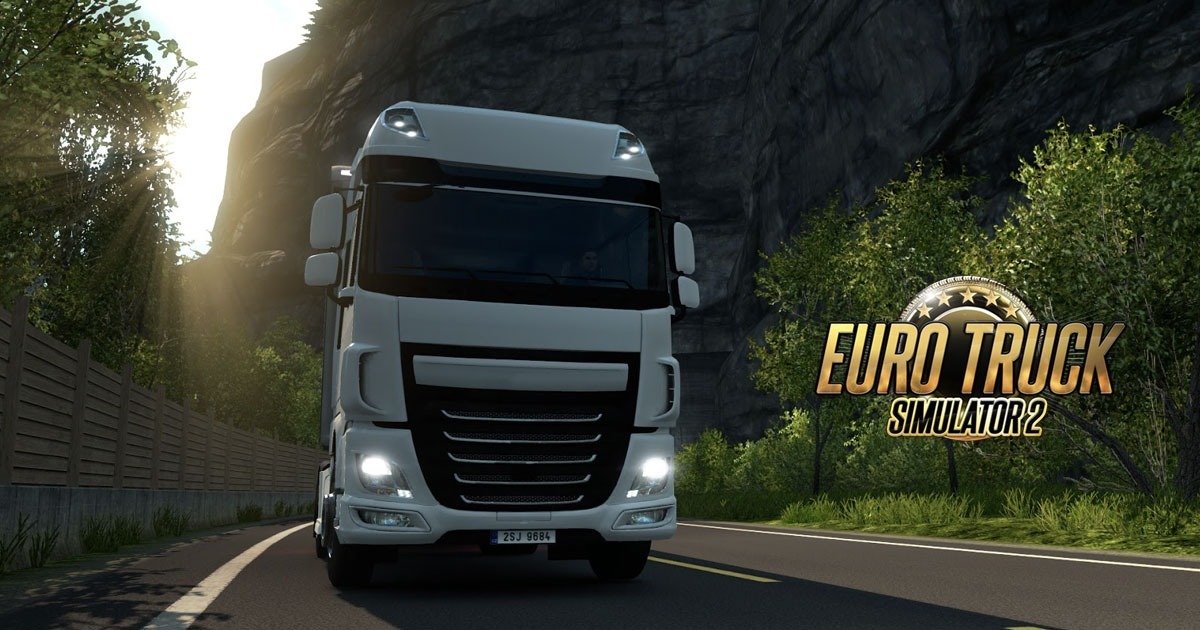 Customization
Every truck can be customized in a countless number of ways – starting from selecting cabin size and chassis, through engine and transmission selection to endless amount of cosmetic elements, ranging from side skirts, mirrors and various light setups to paint jobs that add a personal touch to your vehicle. All of these options allow you to tailor the truck you drive to your exact preferences.
Personal career
There is no set career path in Euro Truck Simulator 2 – every player is given the opportunity to create a character and grow their skills as they see fit: various strategies can open different opportunities early in the game allowing you to to make most of it and shape your progress as you see it!
Company management
The game does not end after you buy your dream truck – Euro Truck Simulator 2 allows you to grow a vast shipping company from the comfort of your home – you have a full choice of who to hire, what trucks they will drive and how your company will grow in future.
Vast landscape
The world of Euro Truck Simulator 2 spans across 24 European countries featuring closely recreated environments, roads, cities and landmarks. The in-game world will make anyone feel as they are traversing across the continent with its ever-changing vistas, live traffic, impressive lighting and weather system that makes the entire world alive.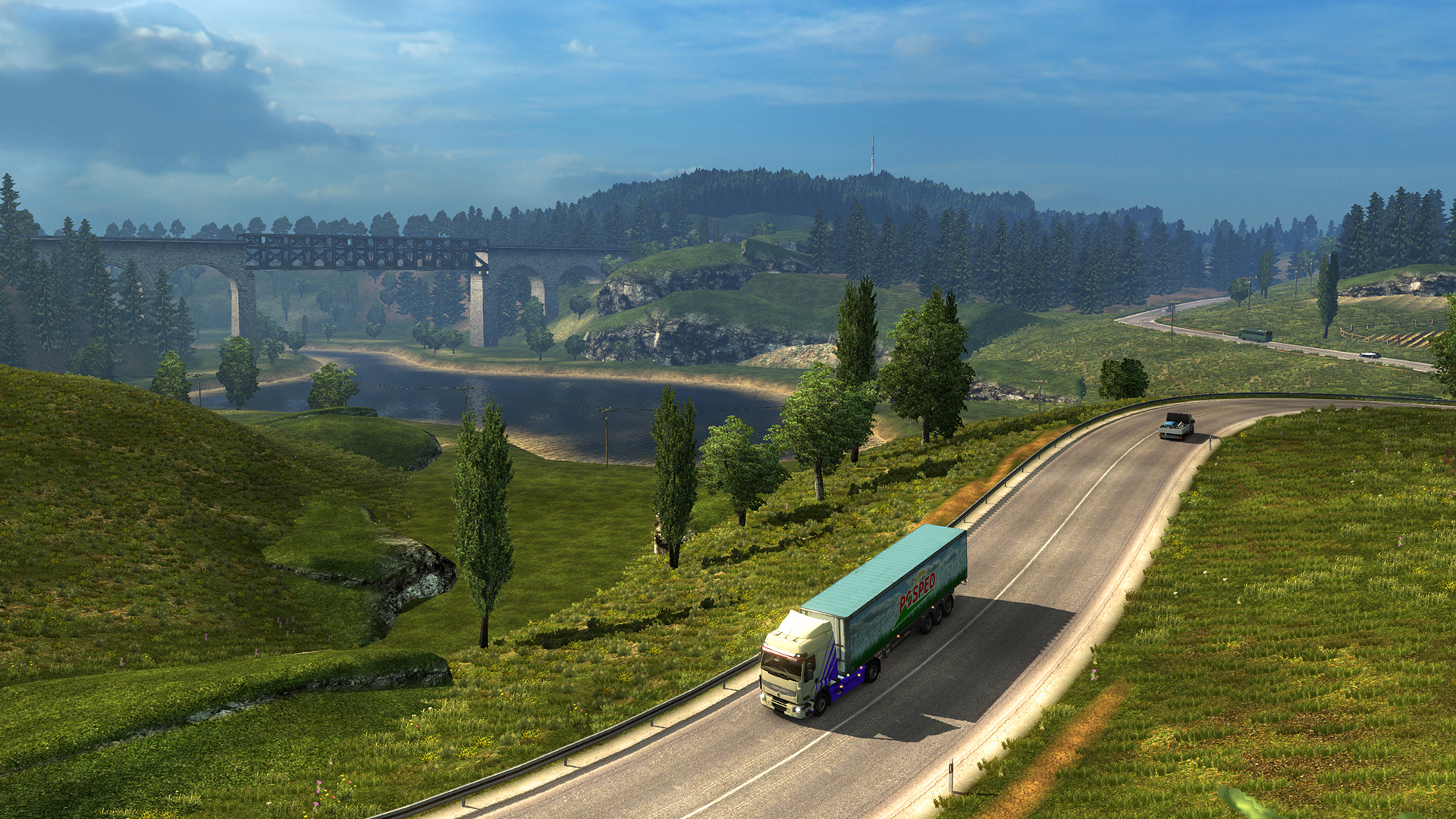 Product Info
WARNING: This is a restricted product and it can be activated and played ONLY in Europe.
Multiplayer: Yes
Platform: STEAM
Publisher: SCS Software
Website:
Click here
Release Date: 19 Oct, 2012Game Languages
English*, French*, Italian*, German*, Spanish*, Arabic, Portuguese-Brazil, Polish, Traditional Chinese, Japanese*, Korean, Russian
System Requirements
Minimum:
CPU SPEED: Dual core CPU 2.4 GHz
RAM: 4 GB
OS: Windows 7
VIDEO CARD: GeForce GTS 450-class (Intel HD 4000)
PIXEL SHADER: 5.0
VERTEX SHADER: 5.0
FREE DISK SPACE: 120 MB
DEDICATED VIDEO RAM: 512 MB
Recommended:
CPU SPEED: Quad core CPU 3.0 GHz
RAM: 6 GB
OS: Windows 7/8.1/10 64-bit
VIDEO CARD: GeForce GTX 760-class (2 GB)
PIXEL SHADER: 5.0
VERTEX SHADER: 5.0
FREE DISK SPACE: 120 MB
DEDICATED VIDEO RAM: 2048 MB
Product Activation
How to activate a Game Code in Steam
In order to add games purchased through a third party to your Steam account, you'll need the activation code from the third party retailer. You can either redeem codes on the Steam website or via the Steam desktop application.
To redeem a code in the Steam application, open Steam on your computer and from the top navigation bar, select "Games" and then "Activate a Product on Steam…" to start the product activation wizard.
To redeem a code via the Steam website instead, head to the Activate a Product on Steam page and sign in with your Steam account. Enter the product key here and go through the wizard. The website works basically the same as the Activate a Product on Steam option in the Steam client, but it can be used even if you don't have Steam installed on your current device. You could even access this website from your phone.
On the first page of the wizard, you'll be prompted to get your code ready, click "Next" when you're ready.
On the next screen agree to the terms of service by clicking "I Agree". On the next page of the activation wizard, enter your product code in the slot and click "Next". Do note that the name given to the activation codes is rarely "Steam Key" when you're buying from a different retailer and it may be labeled "Digital Activation Code", "Product Code", or some variation there of. The important part is that the retailer you purchase from notes that the key can be redeemed on Steam and that it is formatted like the examples seen below.
On the last screen, you'll see a confirmation of the game title as well as a button that allows you to print a receipt of the game activation transaction. The only difference between what you see on the screen and what is printed out is that the printout includes your Steam username and a confirmation code in addition to the game title. Click finish when you're done reviewing and/or printing the information on the final screen.
After you exit the activation wizard, you'll see the game you just activated in your library, like so:
Simply click on the "Install" button, like you would any other Steam game, to download the game and get started playing it.
Gameplay Video