THE WORLD IS YOURS FOR THE MAKING
Prepare for an adventure of limitless possibilities as you build, mine, battle mobs, and explore the ever-changing Minecraft landscape.
ALWAYS SOMETHING NEW
New tools, locations, and spaces are yours to explore, thanks to our regular updates.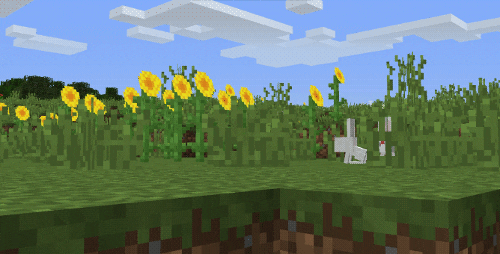 PLAY TO CREATE
If you can dream it, you can build it. Put your imagination and limitless resources to work with Creative Mode.
BE RESOURCEFUL
 Get crafty and use the surrounding environment to gather building materials—see how breaking down trees can help you create something new.
SURVIVE THE NIGHT
It's always best to avoid the unpredictable by distancing yourself from wandering mobs—you never know what'll happen if they get too close!
BUILD SOMETHING AMAZING
 Discover all the versatile ways dust from the Redstone ore can be used to enhance your creations, bring them to life, or give them some bang.
Product Info
Multiplayer: Yes
Platform: JAVA
Publisher: Mojang
Website:
Click here
Release Date: 17 May, 2009Game Languages
English*, French*, Italian*, German*, Spanish*, Arabic, Portuguese-Brazil, Polish, Traditional Chinese, Japanese*, Korean, Russian
System Requirements
MINIMUM:
CPU: Intel Core i3-3210 3.2 GHz / AMD A8-7600 APU 3.1 GHz or equivalent
CPU SPEED: Info
RAM: 2 GB
OS: Windows 7 and up
VIDEO CARD: Integrated: Intel HD Graphics 4000 (Ivy Bridge) or AMD Radeon R5 series (Kaveri line) with OpenGL 4.41Discrete: Nvidia GeForce 400 Series or AMD Radeon HD 7000 series with OpenGL 4.4
PIXEL SHADER: 5.0
VERTEX SHADER: 5.0
FREE DISK SPACE: At least 1 GB for Game Core and Other Files
RECOMMENDED:
CPU: Intel Core i5-4690 3.5GHz / AMD A10-7800 APU 3.5 GHz or equivalent
CPU SPEED: Info
RAM: 4 GB
OS: Windows 10
VIDEO CARD: GeForce 700 Series or AMD Radeon Rx 200 Series (excluding integrated chipsets) with OpenGL 4.5
PIXEL SHADER: 5.0
VERTEX SHADER: 5.0
FREE DISK SPACE: 4 GB
DEDICATED VIDEO RAM: 256 MB
Product Activation
There are many ways of getting Mojang's games and services and if you get them in the form of a prepaid card or a gift code, you will need to redeem them through our account site.
Minecraft prepaid cards can be used on a new or existing Mojang account and will entitle the cardholder to one Minecraft license (a.k.a. one copy of Minecraft).
If you have purchased a Minecraft prepaid card at a retail store, or have received a Minecraft gift code, you can follow these easy steps to redeem it:
– Create an account at account.mojang.com/register
 – After you have registered a Mojang account, you can redeem your prepaid card or gift code at https://minecraft.net/redeem/#redeem
– If you have a gift code, enter your 12-character/25-character code in the "Code" field.
– Choose your Minecraft username. If the username is available, click "Redeem".
– To download the game, click the Windows, Mac or Linux icon on your account page at account.mojang.com/me. On a Windows PC, download the launcher, place it anywhere you'd like, then run the program. On a Mac, download the file, unpack it, then place Minecraft in your /Applications folder. You can download the game on as many computers as you'd like, as many times as you'd like.
– Run Minecraft: Java Edition, then log into the game with your registered email address and Mojang account password. If you need technical help (English only), visit https://help.minecraft.net/hc/en-us/articles/360034736172-Minecraft-Java-Edition-Support-Resources.
Gameplay Video