19
People watching this product now!
Authorized Installation File (Instant download & via email)
Original product key for permanent activation
Easy installation and activation guide
Enjoy the power to create and control people in a virtual world where there are no rules. Express your creativity as you customize your Sims' distinct appearances and unique personalities. Choose their fashions, select their hairstyles, and give them life aspirations. Effortlessly build your Sims the perfect homes with the all-new room-based Build Mode, choosing your favourite designs and décor. Develop your Sims' relationships, pursue new careers, and shape the rich and entertaining moments of their lives. Explore beautiful worlds with unique environments and travel to neighbourhoods where you can visit venues and meet other interesting Sims. Be powerful and free, have fun, and play with life!
Create Unique Sims Create a variety of unique Sims with distinct appearances, big personalities, and all-new emotions. Sculpt your Sims' body shape using the powerful new Create A Sim tool then choose their hairstyles, walk-styles, and fashions. Give their lives purpose by selecting their traits and aspirations that give you control over their mind, body, and heart.
Build the Perfect Home – effortlessly build and design homes for your Sims using the new room-based Build Mode. Construct the home of your dreams by designing its layout, choosing its furnishings, and altering the landscape. You can even add a pool or basement!
Explore Vibrant Worlds – travel between worlds, explore unique neighbourhoods and discover interesting venues. Your Sims can visit new communities to expand their social circle, hang out with friends in parks, or find and collect fun new objects.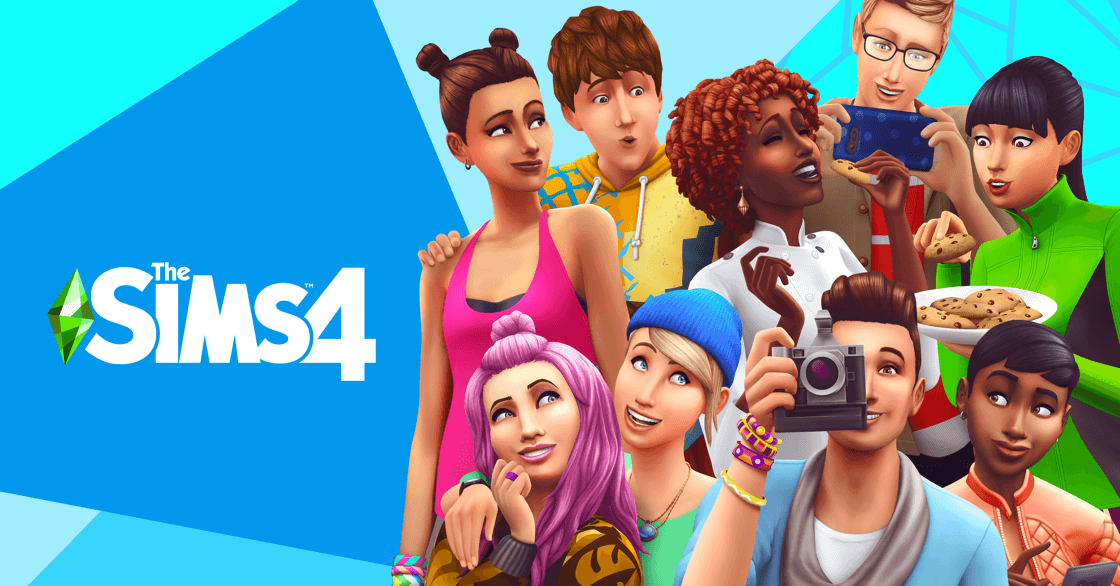 Play with Life Control – the rich and entertaining moments of your Sims' lives from their relationships to their careers. Your choices shape every aspect of their lives from birth to being a toddler, and into adulthood. Develop your Sims' skills and pursue new hobbies.
Add New Experiences – the all-new Gallery gives you the power to discover amazing community content to add to your game or share your own creations with the world. Download, like, and comment on your favourite Sims, complete homes, and fully designed rooms.
Product Info
WARNING: This is a restricted product and it can be activated and played ONLY in Europe.
Multiplayer: No
Platform: Origin
Publisher: Electronic Arts
Website:
Click here
Release Date: 02 Sept, 2014Game Languages
English*, French*, Italian*, German*, Spanish*, Arabic, Portuguese-Brazil, Polish, Traditional Chinese, Japanese*, Korean, Russian
System Requirements
Minimum:
CPU: Intel Core 2 Duo E4300 or AMD Athlon 64 X2 4000 (2.0 GHz Dual Core required if using integrated graphics)
CPU SPEED: Info
RAM: 2 GB
OS: Windows XP
VIDEO CARD: NVIDIA GeForce 6600 or ATI Radeon X1300 or Intel GMA X4500
PIXEL SHADER: 3.0
VERTEX SHADER: 3.0
SOUND CARD: Yes
FREE DISK SPACE: 10 GB
DEDICATED VIDEO RAM: 128 MB
Recommended:
CPU: Intel Core i5-750 or AMD Athlon X4
CPU SPEED: Info
RAM: 4 GB
OS: 64 Bit Windows 7,8, or 8.1
VIDEO CARD: NVIDIA GeForce GTX 650 or better
PIXEL SHADER: 5.0
VERTEX SHADER: 5.0
SOUND CARD: Yes
FREE DISK SPACE: 10 GB
DEDICATED VIDEO RAM: 1024 MB
Product Activation
Got an Origin code to redeem?
Redeem your games, in-game content, cash cards or Origin subscription time.
Gameplay Video